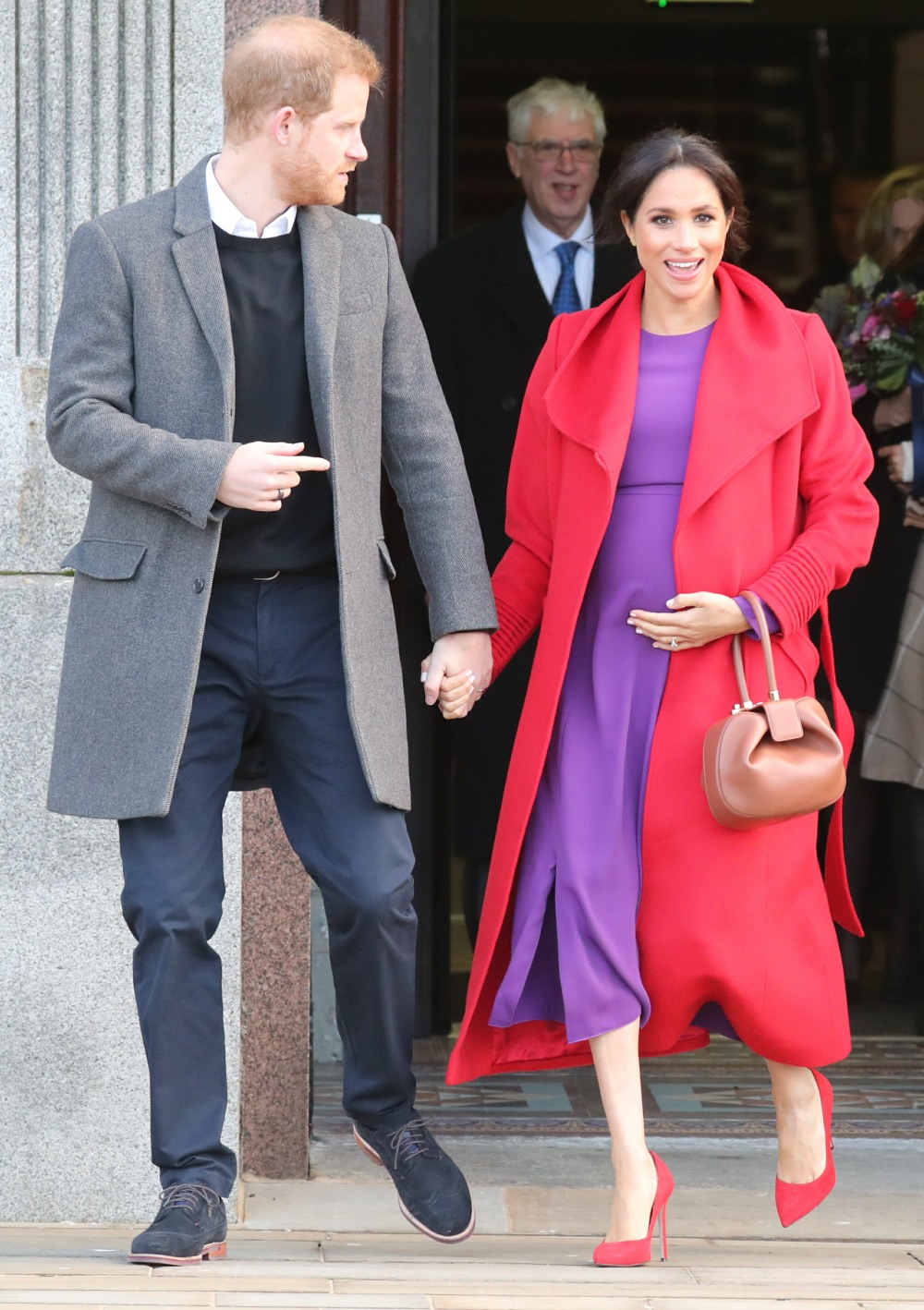 Yesterday, there were some exclusive photos of the Duke and Duchess of Sussex out and about in London. You can see the photos at PopSugar (link below) – Meg and Harry are enjoying the last weeks of her pregnancy, and they seemingly made a day trip to a Kensington shop called Ilapothecary.
#PrinceHarry and #MeghanMarkle are just weeks away from becoming parents! https://t.co/05NzizYNyT

— POPSUGAR (@POPSUGAR) April 1, 2019
What I find charming here is that Harry is at the stage of Meghan's pregnancy where he doesn't want to leave her alone – this trip was probably something she wanted to do and he was like "I will take you, you're too pregnant to go on your own." As for the shop, well… of course the Daily Mail makes it seem like the height of touchy-feely California New Age BS.
The Duchess of Sussex visited a wellbeing boutique that offers a range of homeopathic treatments for new mothers and products that are 'blessed with healing chants', it can be revealed. Accompanied by her husband Prince Harry, Meghan – who is just weeks away from giving birth to her first child – spent two-and-a-half hours at the flagship Ilapothecary store in Kensington, west London, on Friday.

Natalie Portman, Gwyneth Paltrow and Donna Karan are customers at the store, according to the shop's website, where products on offer include a £46 Feminine Happy Oil. It is not known which treatments Meghan opted for at the New Age shop, but its website says it uses 'cutting-edge synergy of naturopathy, homeopathy, herbology and phyto-actives… Our products are infused with powerful remedial ingredients to counteract the stresses of modern living, environmental and digital pollution, mental stress and body fatigue. Ilapothecary products nurture mind, body, skin and soul; to strengthen, balance, hydrate and heal.'

The shop in Notting Hill bases its product names on numerology, a mystical belief that says there is a relationship between numbers and world events. The venue also plays vibrations that staff claim attune the body 'with the natural frequency of the universe'.
numerology you say? Lord, I hope Meghan doesn't give birth on Hitler's birthday (April 20). Sorry, that was my first thought when I heard "numerology" and thought about giving birth in April. Anyway, I doubt that Harry and Meghan visited this shop because they just had to look at some numerology charts or whatever. She probably just wanted some nice lotions or oils, that would be my guess.
Also: they're obviously in London right now, which means they're still in Nottingham Cottage at Kensington Palace. Reportedly, the renovation on Frogmore Cottage still isn't done and likely won't be done by the birth of Polo Baby. Which means that in all likelihood, Meghan will opt to give birth in the Lindo Wing of St. Mary's. There is so much back and forth on this, I can't keep up with all of the speculation. But that's my speculation: she'll go to the Lindo Wing. It's safe and secure and close-by.
Update: this was just announced – the Sussexes have a new Instagram handle, @SussexRoyal.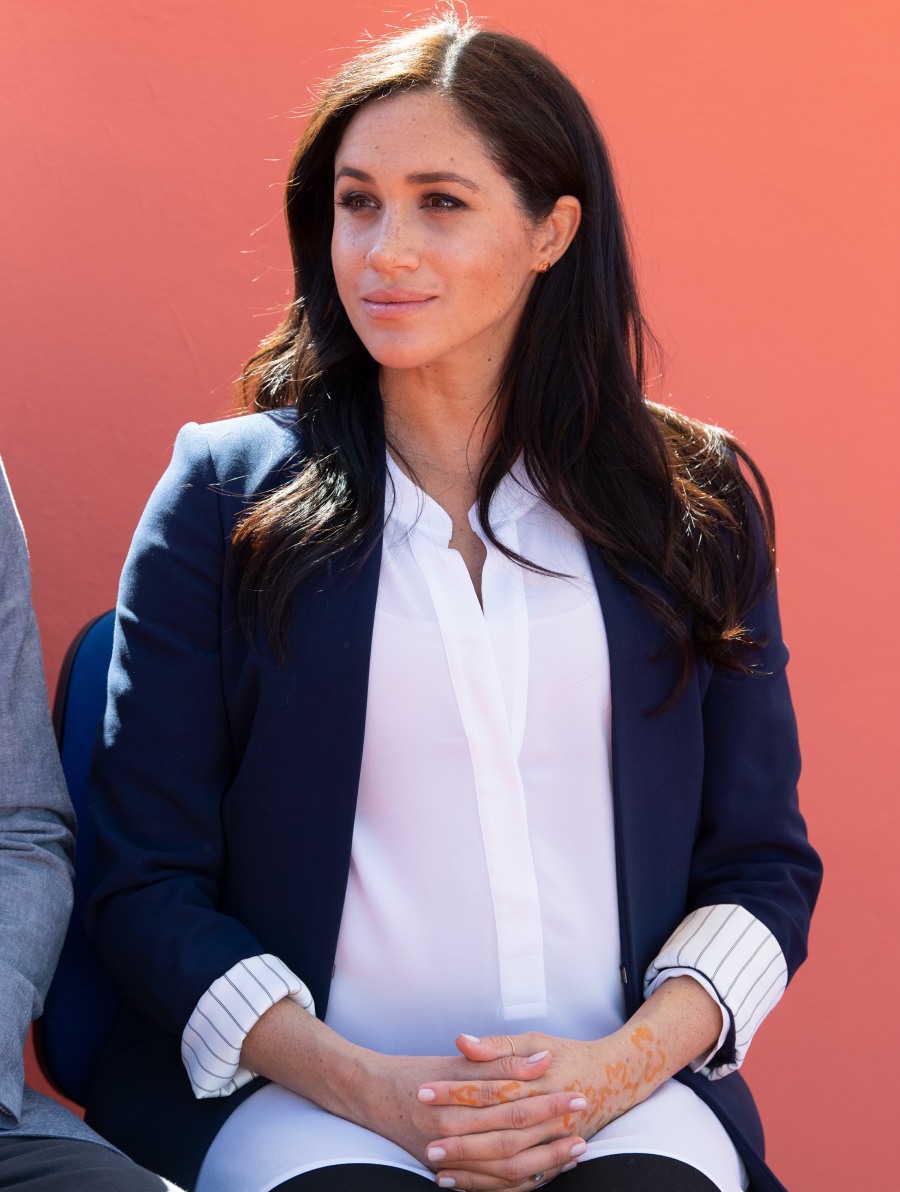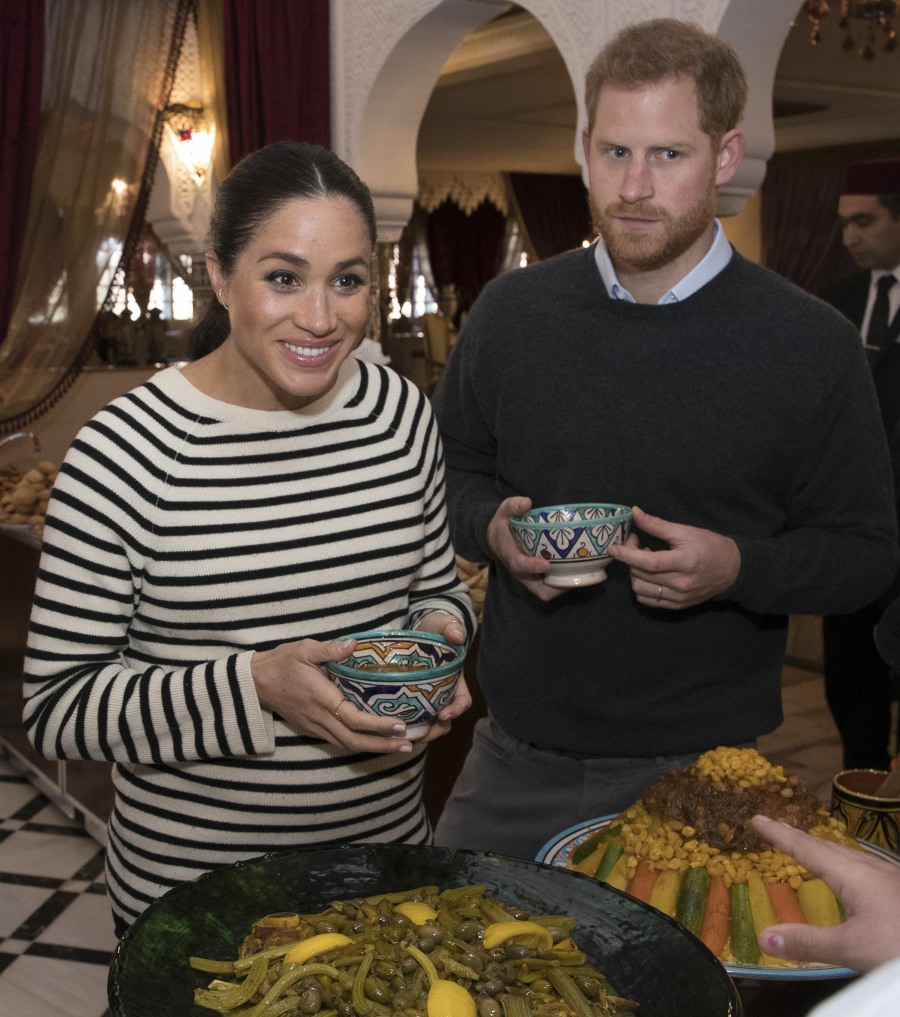 Photos courtesy of WENN.